STARFLO BW1000A 115V AC 5 gallon coffee bottled water dispensing pump system
PRODUCT DESCRIPTION
The BW1000A pump Was designed to pump purified water from commercially available 19 liter drinking bottle.
The system will deliver the water under presure to an individual drinking water faucet , water inlet of refrigerator to the ice maker and drinking water tap and the certain commercial coffee-
tea brewers.
When the suction wand is insered into the 19 liter bottle, it will activate the switch on the end of the wand and turn on the pump.
The same switch shut off the system when the bottle is empty.
The wand has a build in back-flow preventor valve that prevents water in the system from flowing back into the 19 liter bottle , or spilling while chance bottles.
The heard of system is the pump module that automatically adjusts the flow and presure to fill an appliance or faucet , and stop automatically.
APPLICATIONS
Bottled water dispensing; refrigerator ice maker; coffee brewer, espresso coffee cart and drinking water faucet water
STARFLO Bottled Water Dispenser Dispensing Pump BW1000A in Business Industrial , Restaurant Catering , Bar Beverage Equipment , Water Filtration.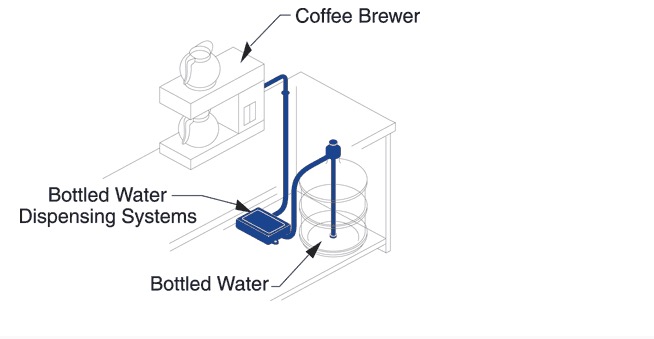 SPECIFICATION
Model:BW1000A
Voltage:110V
Flow rate: 3.8 L/Min
Amps:0.5A
Maximum Flow:3.81LPM
Maximum Pressure:40PSI
FEATURES
1.using AC motor pump
2.Float switch for auto shut-off when bottle is empty
3.Built-in check valve to prevent back flow
4.Universal seal cap fits most water containers
5.Includes 6m discharge hose
TECHNICAL DATA

IMAGE GALLERY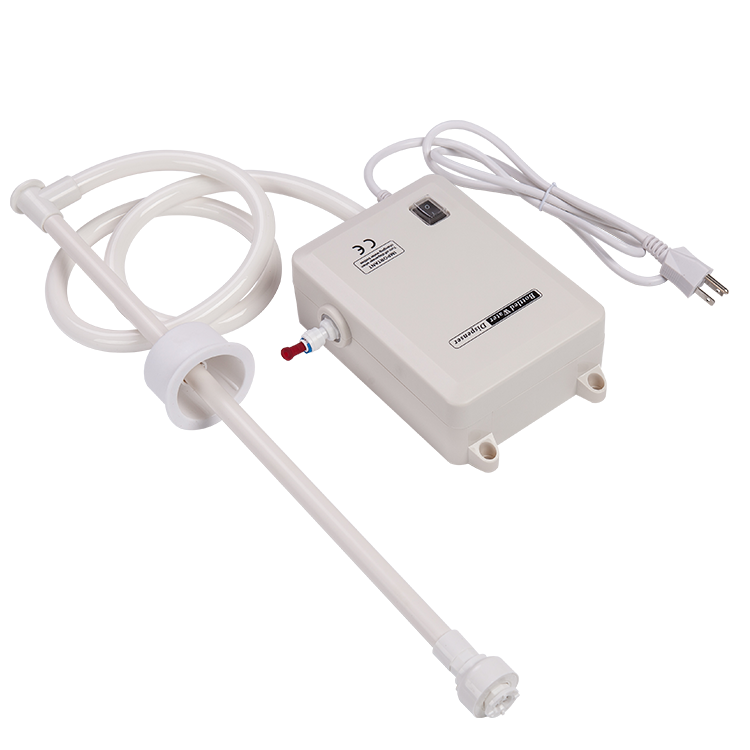 FACTORY ASSEMBLY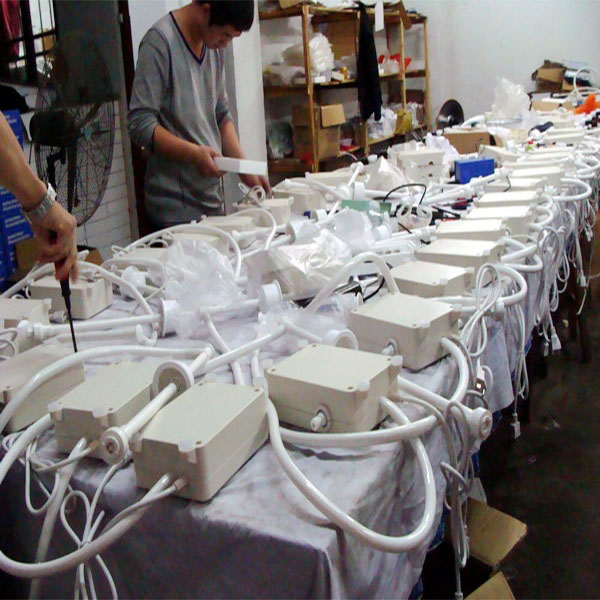 PACKING FOR BOTTLED WATER DISPENSER