NEW MODEL BOTTLED WATER DISPENSING SYSTEM
PRODUCT DETAILS
The new and improved Bottled Water PLUS is part of STARFLO's premium water dispensing product line. It is replacement for the STARFLO BW1000A. When a water bottle is connected to the system, the fresh water is available for use with coffee/tea machines, water dispensers, refrigerators, ice makers, or any other application where portable potable water is needed. The Bottled Water PLUS system is also designed for convenience-the pump shuts off when the water source is depleted, and when water is restored, the pump will automatically restart. This eliminates the chance of any damage to the appliance running dry. STARFLO BOTTLED WATER DISPENSER is designed as Flojet BW4000,with good quality and resonable price, it gets customers favorite from all over the world, especially the USA, Europe and Indonisia customers.
APPLICATION
Liquid bottle dispenser is ideal for mobile locations or home users who can't or don't want to direct plumb. The Bottled Water Dispensing System will deliver the water under pressure to an individual drinking water faucet, the water inlet of a refrigerator for the ice-maker and chilled drinking water tap, and to certain commercial coffee / tea brewers.
SPECIFICATION
Model: BW4003A
Votage: 115-240 VAC
Amps: 0.25 A
Maximum Flow: 1.0 GPM (3.8L/min)
Maximum Pressure: 40 PSI (2.8bar)
Cycle: 50/60 HZ
Cord: 6'
Duty Cycle: Working intermittent
Dimensions( H*W*D): 3.0"*5.5"*7.5"
Weight: 6.4 net Lbs( 2.9kgs) shipping 7.8Lbs(3.5kgs)
20 Feet of quarter inch tubing included
Illuminated On/Off Switch Provides clear visibility in dark cabinets or hard to reach places
Long Life Motor Ensures years of reliable operation.
Flojet Diaphragm Pump Provides dependable run dry capabilities, extending the life of the pump.
Quick Disconnect Ports Allows for easy wand replacement in seconds.
Quiet Operation Equipped with noise dampening rubber feet to minimize noise pollution.
Thermal Protection Prevents overheating, protecting the pump and control box from damage.
Flojet Bottled Water Systems protect the environment by eliminating the need for a water filter when dispensing water to your refrigerator, preventing over 300,000 filters from being disposed of each year.
FEATURES
Float switch for automatic shut-off when is empty
Built-in check value to prevent back flow
Universal seal cap fits most water containers
Compact size for easy mounting
20' discharge hose included
Easy intalled
TECHNICAL DATA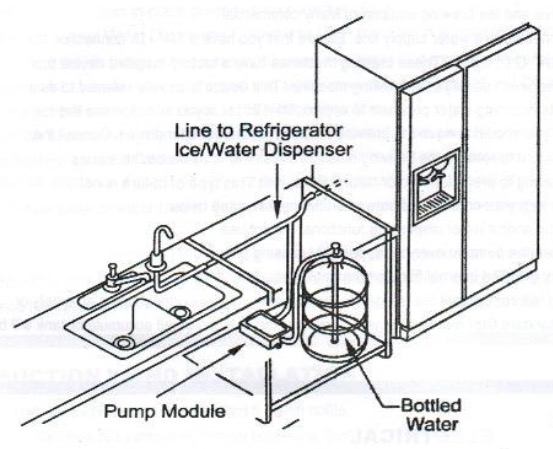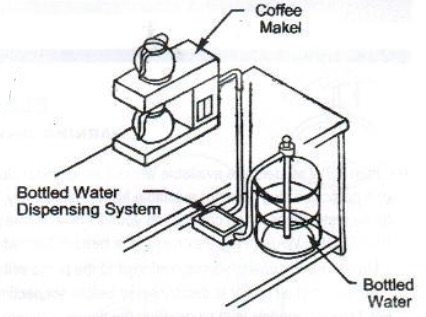 IMAGE GALLERY
AMERICAN PLUG,EURO PLUG,AUSTRILIAN PLUG, CAN CUSTOMERIZE AS CUSTOMER REQUEST.
THE BW4000 PART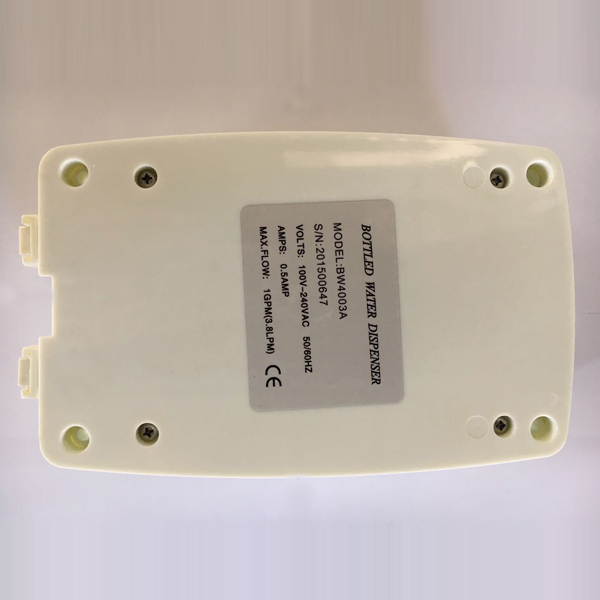 INLET/OUTLET
WHOLE DISPENSING SYSTEM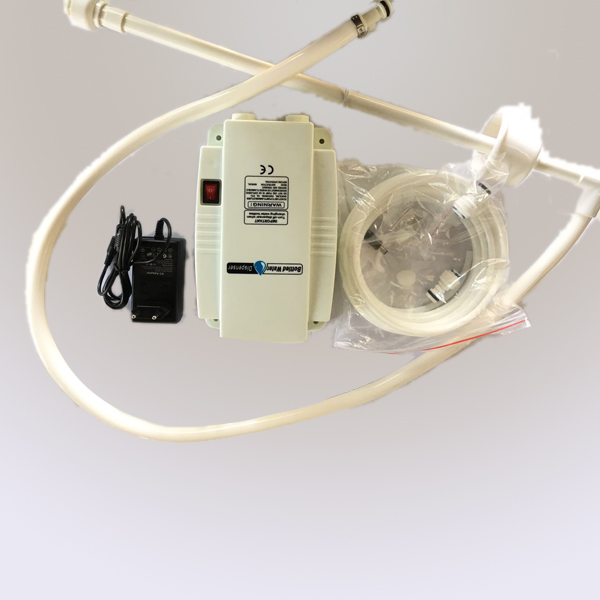 BOTTLED WATER DISPENSING PRODUCTION LINE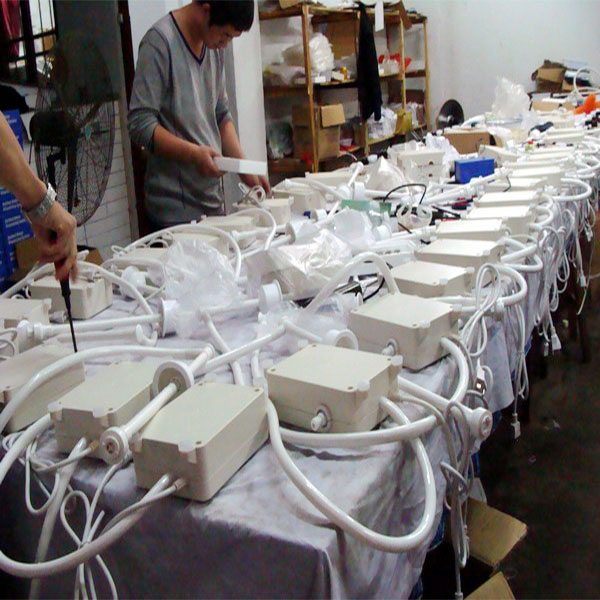 PACKAGE FOR THE DISPENSER