Flojet 5 gallon bottled water dispenser pump
Great for Coffee Carts, Shows & Events, Demonstrations, Temporary Installation, Difficult Plumbing Access.
STARFLO bottled water system for portable water supplies can be utilised for coffee/tea machines, water dispensers, refrigerators, ice makers, and other applications using portable water supplies. The STARFLO system is also designed for convenience - the pump shuts off when the water source is depleted, and when water is restored it automatically restarts. This eliminates the chance of any damage to the pump and control box from running dry.
FEATURES
- Illuminated On/Off switch provides clear visibility in dark cabinets or hard to reach places
- Long life motor ensures years of reliable operation
- Quick disconnect port allows for easy wand replacement in seconds
- Flojet diaphragm pump provides dependable run dry capabilities, extending the life of the pump
- Quiet operation - the system is equipped with noise dampening rubber feet to minimise noise pollution
- Thermal protection prevents overheating, protecting the pump and control box from damage
- New ergonomic T-shaped wand handle allows for ease of installation and removal of wand from bottle
- 20 foot (6.1metre) discharge hose is included
- Built-in check valve prevents back flow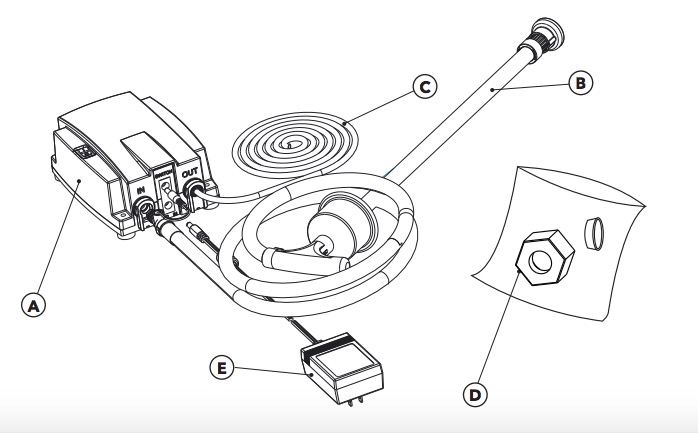 TECHNICAL DATA

If need more technical specification for the pump, pls send email to us !