5 GALLON BOTTLED WATER DISPENSING SYSTEM
PRODUCT DETAILS
Genuine STARFLO bottled water system is ideal where portability is key
Pump recipe-quality water from commercial bottles to ensure better-tasting hot and cold beverages. The new 1000 Series Bottled Water System is designed to work with coffee/tea makers, refrigerator ice and water dispensers, espresso carts and portable sinks or any use requiring portable potable water.The 1000 Series Bottled Water System is also designed for convenience.The pump automatically shuts off when the water source is depleted and restarts when water is restored. Its compact size supports easy mounting.
APPLICATION
Liquid bottle dispenser is ideal for mobile locations or home users who can't or don't want to direct plumb. The Bottled Water Dispensing System will deliver the water under pressure to an individual drinking water faucet, the water inlet of a refrigerator for the ice-maker and chilled drinking water tap, and to certain commercial coffee / tea brewers.
SPECIFICATION
Model: BW1000A
Votage: 115V AC
Amps: 0.5 A
Maximum Flow: 1.0 GPM (3.8L/min)
Maximum Pressure: 40 PSI (2.8bar)
Cycle: 50/60 HZ
Cord: 6'
Duty Cycle: Working intermittent
Dimensions( H*W*D): 3.0"*5.5"*7.5"
Weight: 6.4 net Lbs( 2.9kgs) shipping 7.8Lbs(3.5kgs)
FEATURES
Float switch for automatic shut-off when is empty
Built-in check value to prevent back flow
Universal seal cap fits most water containers
Compact size for easy mounting
20' discharge hose included
Easy intalled
TECHNICAL DATA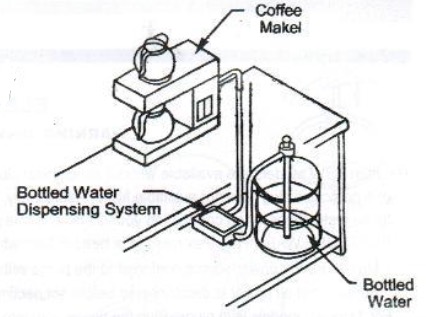 BOTTLED WATER DISPENSER PRODUCTION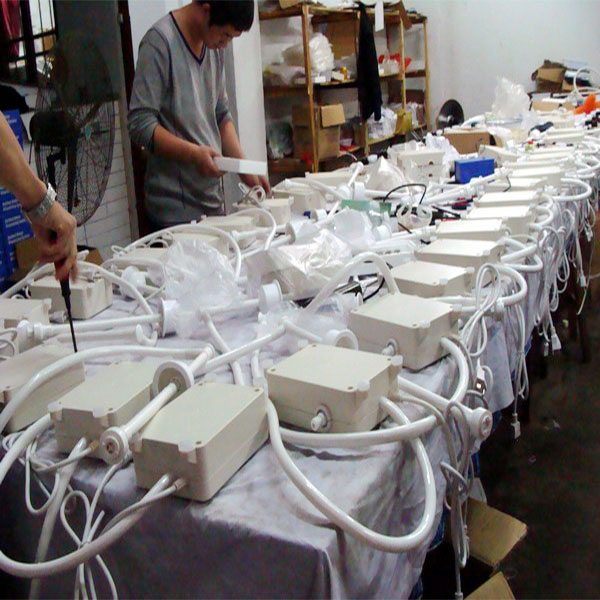 PACKAGE FOR THE DISPENSER