AC Motor Car Wash Pressure Machine Pump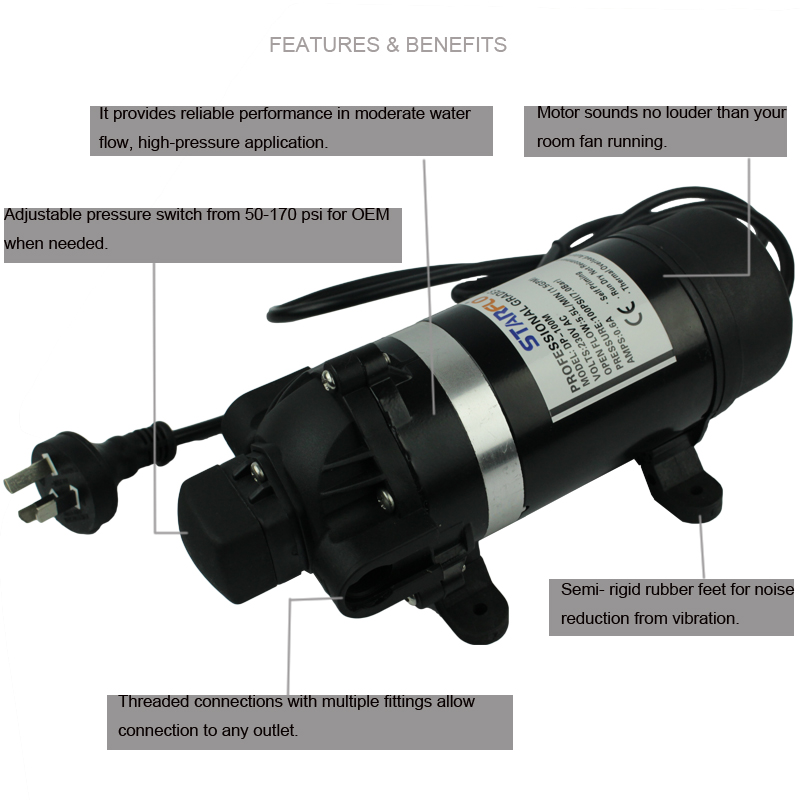 PRODUCT DESCRIPTION
The DP series high pressure water pumps are suitable for agricultural sprayers, electric weed sprayer, fertilizer sprayer, chemical sprayer ,car washing,pressure booster,mist system,floor car,taking shower or garden sprinkler & different kinds of industry usages.
PUMP
Pump Design: 3 Chamber Diaphragm
Diaphrag Material: Santoprene
Check Valve Made: EPDM or Viton
Liquid Temperature: 60 degree Maximum
Body Material:Castlron
Motor
Type:Permanent magnet,Thermally Protected
Duty Cycle:work intermittent
TROUBLE SHOOTING
PUMP WILL NOT START
Fuse or breaker

For correct voltage(±10%) and electrical connections

Pressure switch operation and corect voltage at switch or motor wires (as equipped)

Rectifer or motor for open or grounded circuit

For locked drive assembly
WILL NOT PRIME (No discharge/ motor runs)
Out of product

Strainer for debris

Inlet tubing/plumbing; severely restricted(kinked)

Debris in pump inlet/outled values

Proper voltage with the pump operationg

(±

10%)

Pump housing for cracks
LEAKS FROM PUMP HEAD OR SWITCH
For loose screws at switch or pump head

Switch diaphragm reptured or pinched

For punctured diaphragm if fluid is present at bottom drain holes.
Pump WILL NOT SHUT-OFF (Pressure switch equip.)
Output line closed and no leaks

For air trapped in outlet line or pump head

For correct voltage to pump

(±

10%)

Inlet/Outlet valves for debris or swelling

For loose drive assembly or pump head screws

Pressure switch operation/adjustment incorrect refer to S/B# 1031 for differetial and pressure adjustment

procedure
NOISY/ROUGH OPERATION:
Mounting feet that are compressed to tight

For loose pump head or drive screws

Does the mounting surface multiply noise(flexible)

Is the pump plumber with rigid pipe causing noise to transmit
TECHNICAL DATA OF PORTABLE CAR WASH WATER PUMP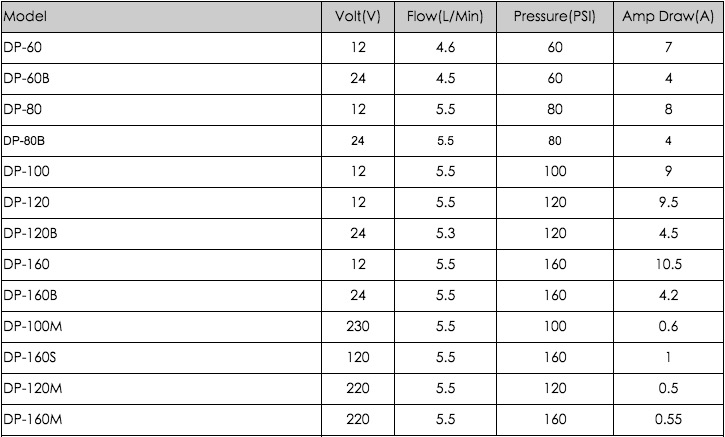 HIGH PRESSURE PUMP DIMENSION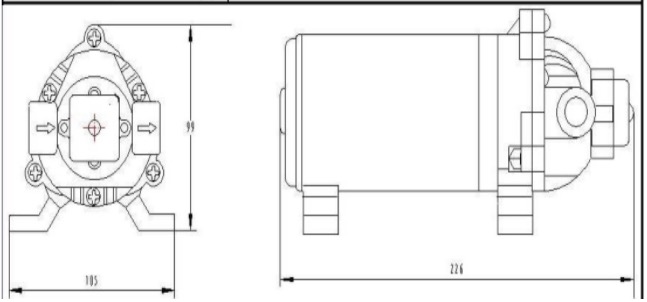 Sample order is very welcome to have a test, if need more technical specification, pls send email to us !