24V DC Solar Powered Water Transfer Pump 230ft Farm Ranch Household
The STARFLO SF2440-30 solar powered submersible pump can offer a solution to your remote water needs. It designed to be used
with solar panels and 24v battery systems. It means Easy Hookup to most any existing solar panels or wind generator systems.
It is rugged, durable and built to last, it delivers a steady 360 LPH at its maximum depth of 230 feet (70M) when supplied with 24 VDC.

The solar submersible well pumps can be used with or without components such as voltage controllers. This pump can be used for livestock watering, irrigation,
ponds, remote homes and cabins. Unique water blocked cable connector is impervious to water leakage and condensation problems
preventing water-wicking.

FEATURES
Long -life 12-24 VDC operation
For 4" wells or larger
Lifts water from wells up to 230' deep
Can pump up to 111 gallons per hour
Quick disconnect with "Watertite-Gland" Design Pat Pend
Corrosion-proof housing with stainless-steel fasteners
Runs dry without damage
50 mesh stainless steel inlet screen to keep debris out
Motor is sealed for long life and durability
State of the art solid diaphragm
TECHNICAL DATA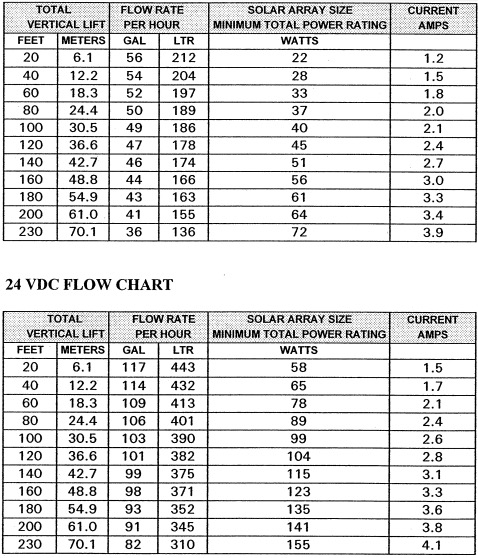 Sample order is very welcome to have a test, if need more technical specification, pls send email to us !