12 V DC 500GPH BILGE PUMP FOR BOAT
PRODUCT DETAILS
Non-automatic submersible pumps offer traditional operation activated by a float or panel switch. Removal of the motor cartridge allows for easy cleaning of the strainer and impeller in the event that the pump becomes clogged with debris.
STARFLO's bilge pumps are built for the harsh marine environment to withstand the toughest conditions. Standard with 3' tinned wire assembly for below waterline installations and water cooled motors for extended life.
This 12V bilge pump is perfect for boats that control their water intake within the bilge its self By transferring and removing excess water. it combines a high capacity engine (up to 500GPH) with low energy consumption. its anti-corrosion, rust treatment and impact-resistant housing-shell prevents from water damage. this bilge pump is perfect for any boater or boat shop.
APPLICATION
Typically used in boat hulls / bilges
Bait tanks
Ponds, pools, spas
Other applications where you have to remove water from
Note: These pumps are designed for intermittent use only, NOT designed for continuous use
Note: Bilge and aerator pumps must be lower than the source of water for priming
SPECIFICATION
Model: SFBP500-12
Votage: 12V DC
Amps: 2.2 A
Flow Rate: 500 GPH
Head: 3.0 M
Outlet ports: 3/4" 19mm
Temperature limits: 110°F( 43°C)
Wire lead: 1m
Duty Cycle: intermittent
FEATURES
Pump and switch are stand alone products
Compact , efficient, long life motors
New mercury free float switches
Anti-Airlock protection
Exclusive moisture tight seals
Completely submersible
Marine grade bolaked wiring
Silent and vibrationless operation
Run dry capable for normal workloads
Entirely Submersible
Meets or exceeds ROHS,SGS,ISO standards
TECHNICAL DATA
| | | | | | | | |
| --- | --- | --- | --- | --- | --- | --- | --- |
| Model | Flow Rate | Volts | Current | Head | Wire Lead | Outlet Dia | N.W/G.W |
| SFBP500-12 | 500GPH | 12V | 2.2A | 3.0M | 1M | 19mm/3/4'' | 0.33/0.40kg |
| SFBP500-24 | 500GPH | 24V | 1.2A | 3.0M | 1M | 19mm/3/4'' | 0.33/0.40kg |
IMAGE GALLERY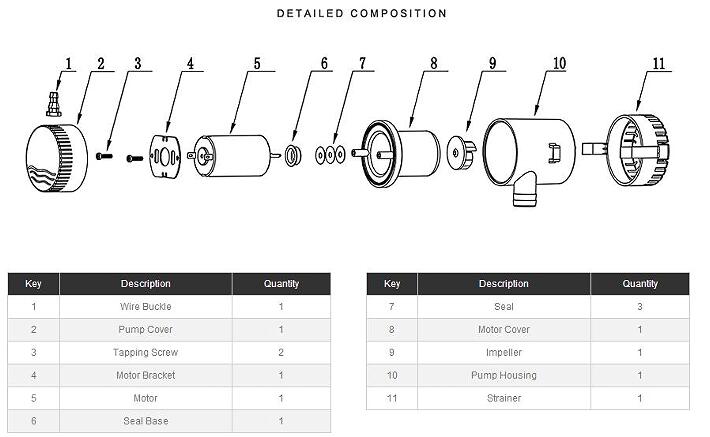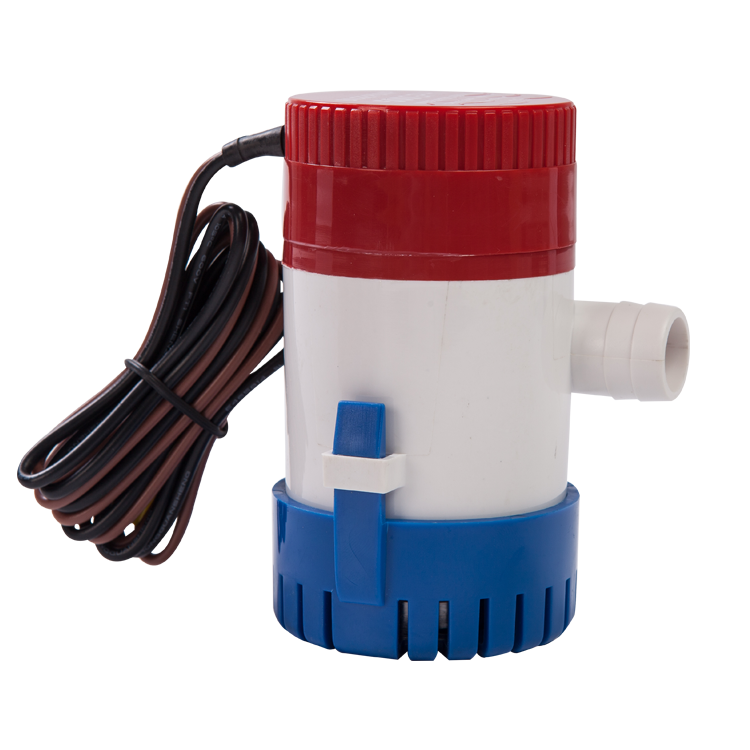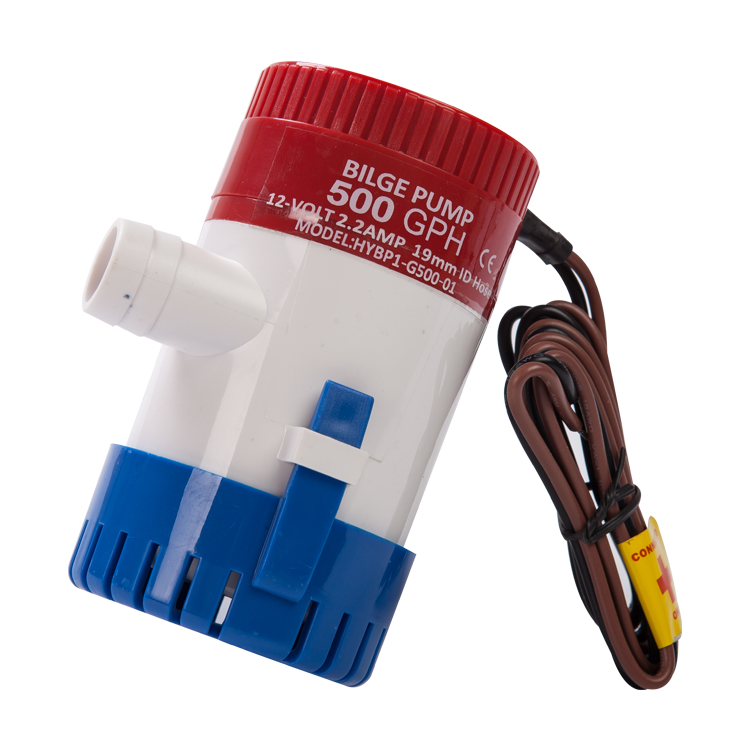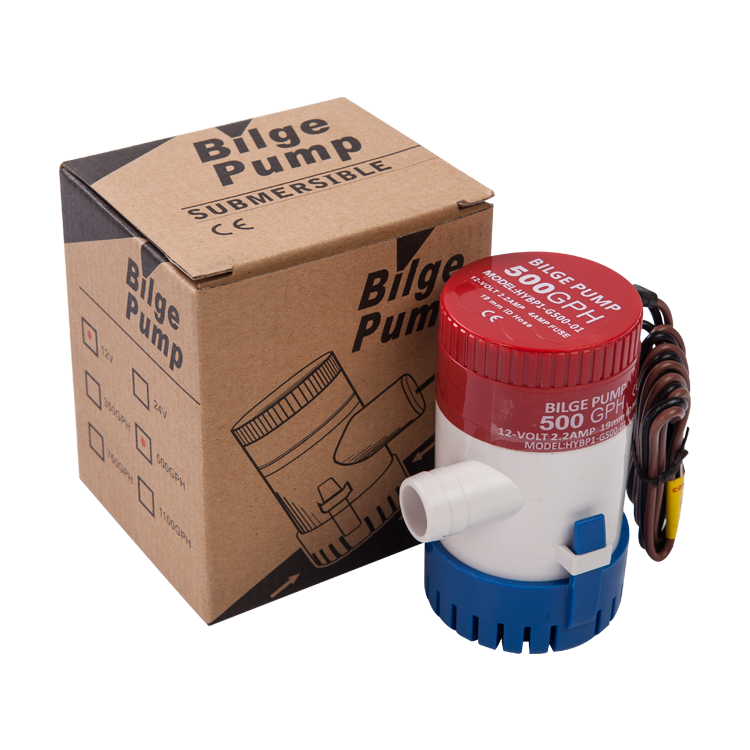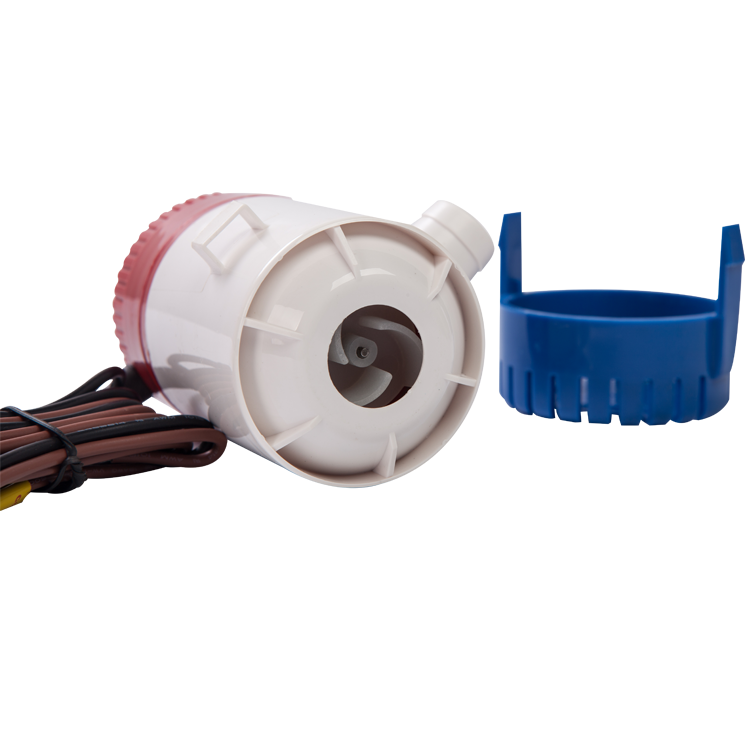 IF INTERESTED IN OTHER MODELS, PLS SEND EMAIL TO US TO TALK MORE DETAILS !